Franklin S. Dell'Aquila, who lived in D.C. beginning in the 1970s, where he worked for the U.S. Secret Service, owned a men's clothing store and later became a hairstylist, died Aug. 8 at a hospice in Phoenixville, Pa. He was 62.
His longtime friend Tony Amato said the cause of death was complications associated with multiple sclerosis.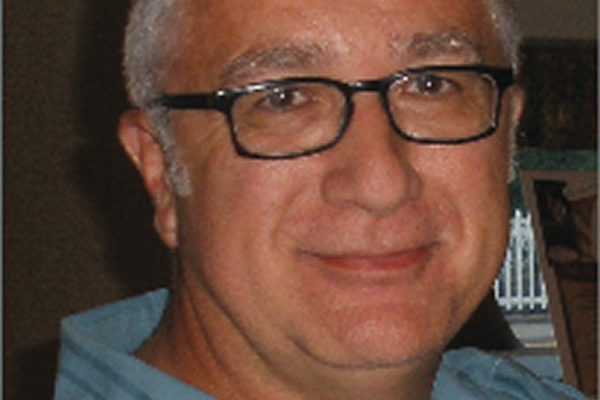 Dell'Aquila lived and worked in D.C. for close to 30 years before returning around 2000 to his hometown of Royersford, Pa. He was well known in gay community circles in D.C. and Rehoboth Beach, Del., according to Amato and others who knew him.
Amato said Dell'Aquila returned to Royersford to help his ailing mother and a disabled brother. While there, he changed careers to become a mail carrier with the U.S. Postal Service where he worked for 10 years until his recent retirement.
He was born in nearby Pottstown, Pa., where he graduated in 1971 from St. Pius High School, according to a write-up prepared by family members.
"Franklin enjoyed music, loved to travel, and was an avid gardener, and enjoyed listening to Celtic music," the write-up says.
Steve Elkins, executive director of CAMP Rehoboth, an LGBT community center in Rehoboth Beach, said he first met Dell'Aquila in the 1970s while Elkins worked at the White House during the administration of President Jimmy Carter and Dell'Aquila was assigned to the presidential detail with the Secret Service.
"I'll never forget giving a friend a tour of the West Wing and seeing a silver haired agent, although he was in his early twenties, and finding out later it was Frank," said Elkins.
Elkins said he and his partner, Murray Archibald, became good friends of Dell'Aquila's when Elkins and Archibald moved to Rehoboth Beach and helped found CAMP Rehoboth.
"Frank was a long-time member of CAMP Rehoboth and a host of the annual Sundance Benefit," said Elkins, who noted that Dell'Aquila became a regular weekend visitor to Rehoboth.
"We were all very lucky to have known him," Amato said. "He was a great person, very generous and caring and a true friend. He had a lot of friends."